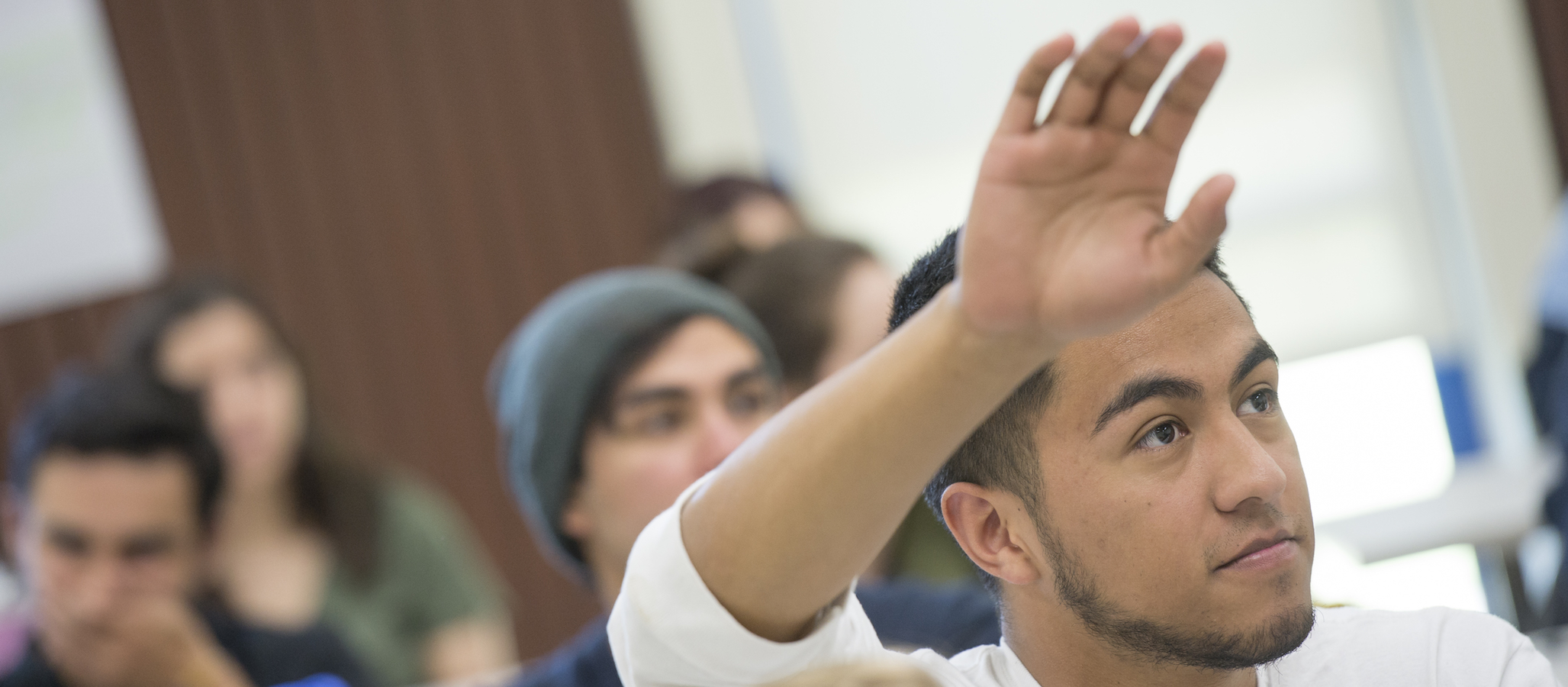 What is Directed Self-Placement?
DSP is a self-paced activity in which you learn about the two first-year composition/reading courses at SSU, work on sample reading and writing tasks, answer a few questions about your readiness for college-level English, and then choose the first-year composition/reading course that best suits your particular skill level. At the conclusion of DSP, you will print out your choice of course and bring it with you to Summer Orientation, where you will register for it. DSP is free of charge, interactive, and informative, and it lets you make the decision about the most appropriate first-year English course for you.
Why was Directed Self-Placement developed?
English professors know that timed writing tests often do not accurately represent a complete picture of a student's abilities and needs. Therefore, in order to help you understand which first-year composition/reading course is right for you, the English Department at Sonoma State has designed the Directed Self-Placement (DSP) activity. DSP will allow you to get a preview of first-year composition/reading courses, hear from students who have taken these courses, and learn what English professors expect of incoming students. We know that when students make an informed choice about their first-year English placement, they experience greater investment in their education and higher success in their DSP-chosen course.
Who is expected to do DSP?
DSP is expected of all incoming students, except those who:
earned a score of 3 or above on either the AP exam for English Language and Composition or English Literature and Composition; or
took a college-level English course that meets GE Area A2 and earned a C- or better.
Please note: Students who are exempt from the Early Start English program are not exempt from participating in Directed Self-Placement, unless the student is exempt by either option above.
What are the 5 steps of DSP?
In Moodle, SSU's online learning management system, students print out, read, and annotate a challenging piece of college-level reading.
Students write an argument that responds to the reading and upload it to Moodle.
Students reflect on the reading and writing they have just completed in this DSP process, as well as on their high school preparation for college-level work.
Students then learn about first-year composition/reading courses at SSU and view video testimonials from students.
Lastly, students choose their first-year composition/reading course (and they will have the option to add English 99T: Basic Composition—Tutoring), print out their selection, and bring it to Summer Orientation.
How to access DSP
DSP is located online in Moodle, SSU's online Learning Management System. You will also use Moodle to complete coursework for classes you are taking at SSU. To start the DSP activity, follow these steps:
Login to SSU Online Services at https://login.sonoma.edu. You'll find this Login link at the top of most SSU web pages.
Enter your SSU Seawolf ID and Password; then click on the Login button.
Note: If you need password assistance, click on the Username & Password Assistance link located under the Username and Password fields; otherwise, contact the IT Help Desk at (707) 664-4357 or email helpdesk@sonoma.edu.
Click on the Future Moodle link. (After May 27, click on the Moodle link.)
Click on My Courses on the top-navigation menu, then select the "course" entitled "DSP: Directed Self-Placement for First-Year English 2018."
What you will need:
Your SSU Seawolf ID and Password.
A current web browser
Connection to high-speed internet
Word processing software such as MS Word, Text Edit, or Notepad
Printer (recommended)
A space where you can work with minimal distractions.
First-Year Composition/Reading Courses and Tutorial Support at SSU
Students have a choice of two first-year writing courses at SSU, both of which satisfy the graduation reading and writing requirement (GE Area A2):
English 101 - the faster-paced, more challenging first-year composition/reading course (one semester; 27+ students per class) OR
English 100A-100B - the year-long course that "stretches" English 101 readings, skills, and assignments (22-25 students per class)
Please note: Students may also choose to add English 99T: Basic Composition—Tutoring, a Credit/NC one-on-one writing tutorial ideal for multilingual learners and those seeking extra writing support.
How Should Students Make their Course Choice?
Students should consider whether they like to read and analyze texts, as well as how experienced they are with various kinds of challenging writing assignments.
College-level writing emphasizes the writing of arguments, rather than "response essays" that are more common in high school English classes.
Additional Advising at Summer Orientation
Students will bring the printout with their choice of first-year composition/reading course with them to Summer Orientation. There will be faculty and peer advisors on hand to answer questions about first-year composition/reading courses and students' placement choice.
Students should make their choice of course carefully, as they will not be able to change courses once the Fall semester begins.
What happens if students do not complete DSP by May 21, 2018?
Students who do not meet the deadline for completing DSP will be placed in English 100A-B.
Questions? Email Rheannon Torres at torresr@sonoma.edu or phone (707) 664-2140.