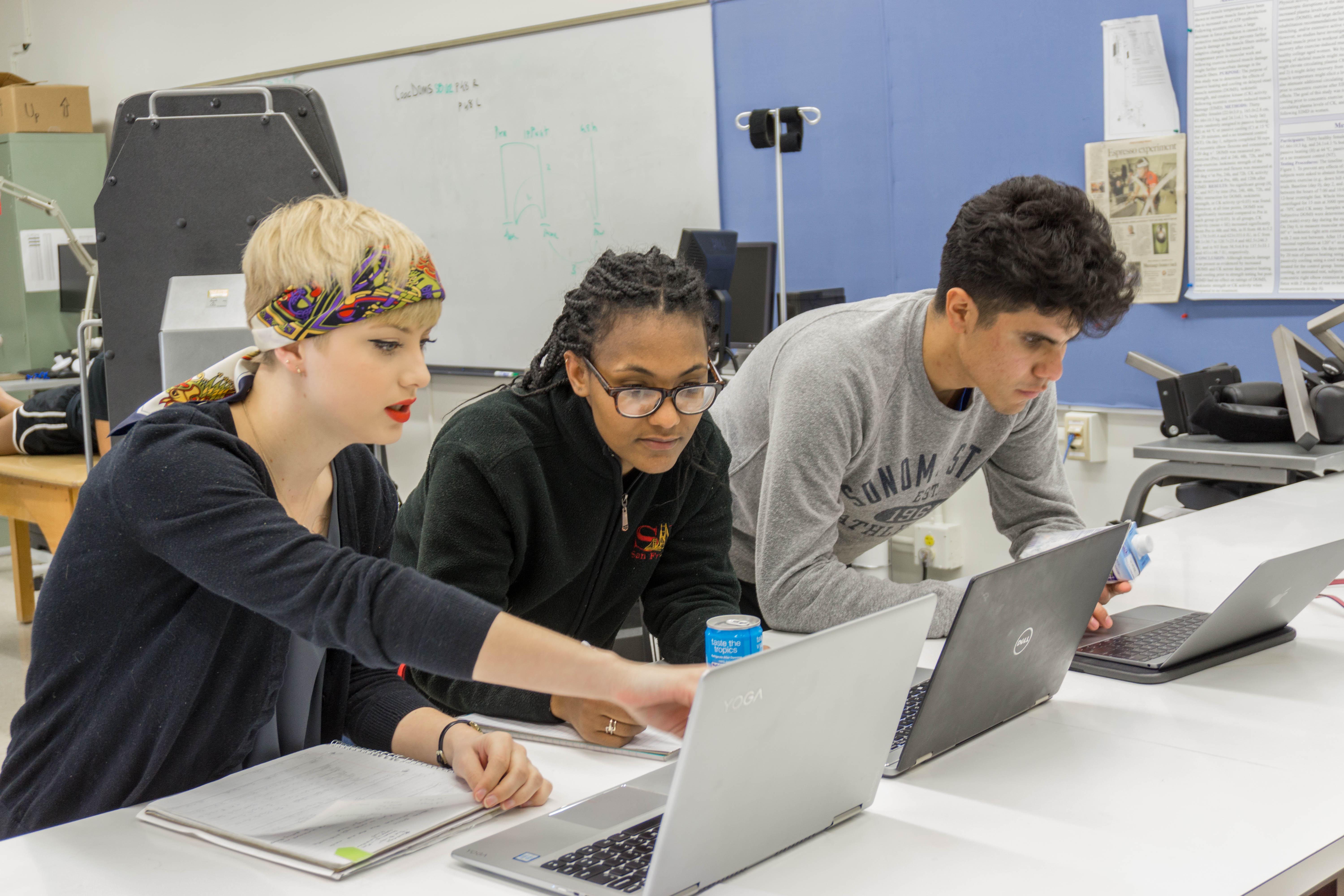 We understand that getting information about college can be difficult, which is why SSU is offering a variety of webinars for admitted and prospective students and their parents during these especially challenging times. We invite you to join us for student and parent panels, housing sessions, and more! 
Discover SSU
Meet with a Sonoma State representative online to learn more about Sonoma State University! This virtual information session is open to freshmen, transfers, and graduate students and will be followed by a Q&A to answer any questions you may have about SSU.
Upcoming Sessions: Tuesday, June 2 and Tuesday, June 16 from 4:00-5:00 p.m.
Parent Panels
Has your child been admitted to Sonoma State, or are they planning to apply? We're here to answer any questions you may have before they make their big decision! Parents of prospective and admitted students are encouraged to sign up.
Upcoming Panels:  Thursday, June 4 and Thursday, June 18 from 7:00-8:00 p.m.
The Student Experience
Meet with a panel of SSU Student Tour Guides for inside information on student life at Sonoma State! Prospective and admitted students and their families are invited to attend.
Upcoming Sessions:  Wednesday, June 10 and Wednesday, June 24 from 3:00-4:00 p.m.

Virtual Enrollment Advising Sessions
Get in touch with an Enrollment Advisor with any questions you may have about the enrollment process at SSU! Virtual Enrollment Advising Appointments are for prospective and admitted students. Current SSU students should speak with their academic advisor and/or department advisor for assistance. Sessions are available in half-hour blocks, Monday-Friday, from 1 p.m to 4:30 p.m. Sign up today to meet with your Enrollment Advisor!
Virtual Campus Tour
Find out what makes Sonoma State University a destination campus - all from the comfort of your own home! Stops include Student Housing, dining venues, the Rec Center, the University Library, Green Music Center, and more!