When submitting your transcripts, scores and other official documents for your application, please use one of these options listed below. Transcripts received by SSU become property of the university and cannot be returned. Transcripts must have been issued within the last two years in order to be valid.
Transcripts sent by mail must be signed, stamped and sealed by the school or institution that is issuing them. Transcripts that have been opened by the student are not official. Transcripts should be sent directly from the school or institution issuing them. If you receive a transcript from your school that is sealed in an envelope, you must put it in a larger envelope and send it directly to SSU in order for it to be accepted. The seal must remain intact. Emailed attachments (including PDFs), screenshots, and self-reported coursework from a student's application are not official.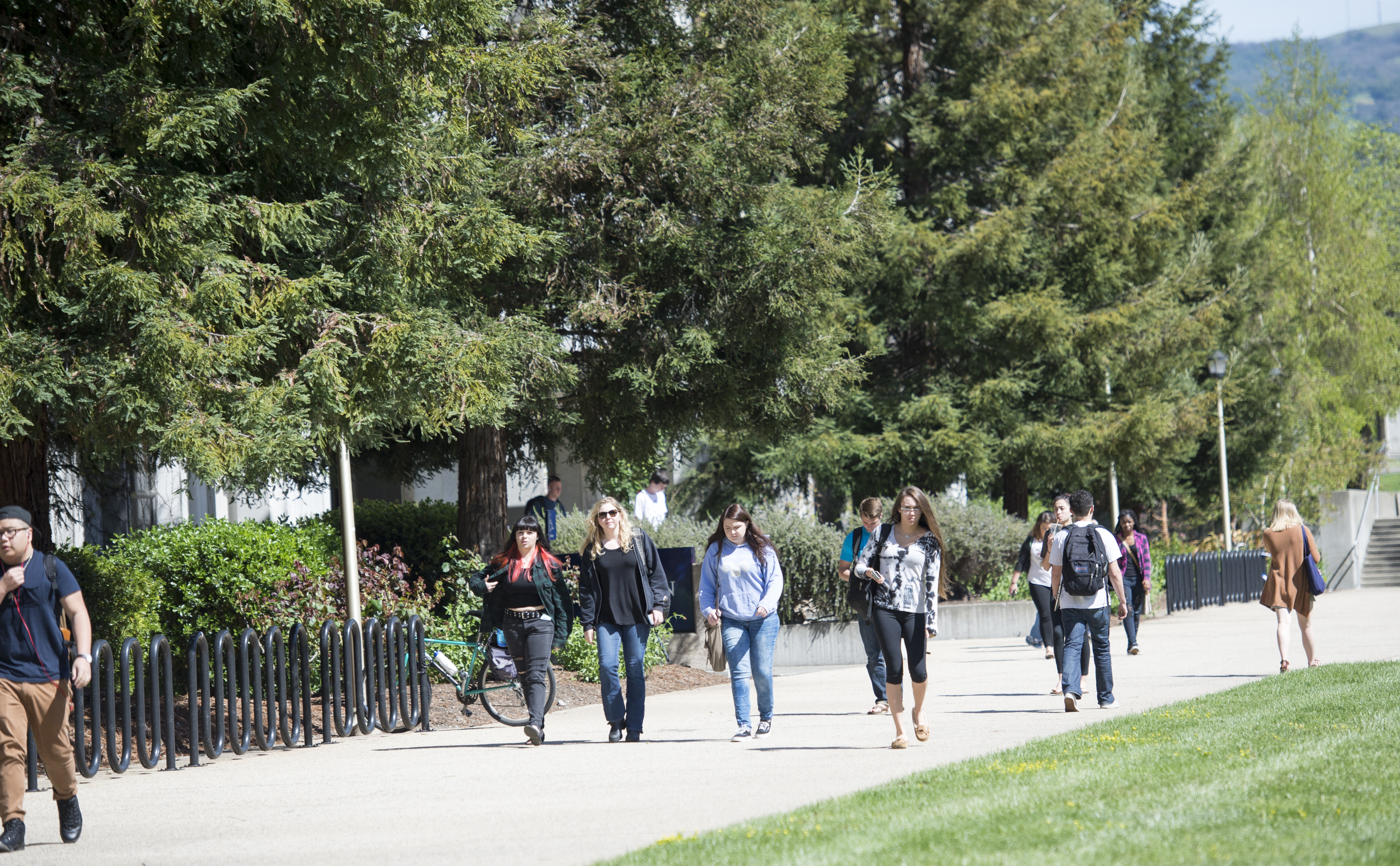 Option 1: Mail
Mail all transcripts to:
Sonoma State University
Attn: Office of Admissions
1801 East Cotati Avenue
Rohnert Park, CA 94928
Option 2: Electronic Transcripts
SSU accepts electronic transcripts from the following two electronic exchange services:
eTranscripts California
Parchment
If you are sending transcripts from services other than eTranscripts California or Parchment, please have them sent to admissions@sonoma.edu.  The transcripts must be sent through official electronic exchange services and not as attachments directly from students. Please check with your school to inquire about their process for sending transcripts.
If your school has questions about securely sending electronic transcripts, please have them direct their questions to admissions@sonoma.edu.
SSU does not accept direct email attachments of official or unofficial transcripts from students or 3rd parties.
Document Due Dates

Applicants should refer to their to-do list on their MySSU portal for additional transcript deadlines

Type of Student
Dates
First-Time First Year

7th semester/mid-year transcripts (only if requested) due by January 31 for students still under review
For Admitted students, 7th semester/mid-year transcripts due by May 1
Official final high school transcript due by July 10 (for enrolled students)

Transfer Students

Spring Term: Official Final Transcripts due by January 10 (for enrolled students)
Fall Term: Official Final Transcripts due by July 10 (for enrolled students)
For students admitted to the fall term, transcripts showing spring work in progress due by May 1

Graduate Students

Spring Term: Official Final Transcripts due by January 10 (for enrolled students)
Fall Term: Official Final Transcripts due by July 10 (for enrolled students)
Advanced Placement Credit
SSU awards credit for College Entrance Examination Board (CEEB) Advanced Placement (AP) Exams with scores of 3, 4, or 5. Students must have official AP score reports sent by the College Board to the SSU Office of Admissions for evaluation. To view a chart listing SSU course comparability and detailing how AP Exams meet General Education requirements, visit the Exam Course Equivalencies.
International Baccalaureate Credit
Credit for International Baccalaureate (IB) is granted for a limited number (some) Higher Level IB exams. No credit is granted for the subsidiary level exams. An official IB transcript must be submitted for credit review.
Military Credit
Four units of credit are granted for honorable completion of basic training of United States military training as evidenced by a copy of the separation paper (DD214) on file in the Admissions and Records Office. Additional credit for military courses may be granted upon evaluation of course content and as recommended in the American Council on Education Guide. Military transcripts can be sent using Joint Services Transcript.
Foreign Coursework Evaluations
Students must submit an official, sealed copy of their foreign transcripts. If your school does not issue transcripts in English, we will also need a word-for-word certified English translation. Transcripts and other documents should be sent to the Admissions office in order for credits to be reviewed and posted on individual student records.
SSU regularly accepts foreign transcripts that have been evaluated by a credential evaluation service listed as a member of the National Association of Credential Evaluation Services (NACES).The credential evaluation report submitted to SSU should include the following information:
Accreditation credentials of school or university
Lower/upper division course recommendations
Course titles and descriptions (if possible)
School calendar system
Units (credits) and grades
The report must state that the school is equivalent to a regionally accredited United States institution.
SSU recognizes coursework that may meet the requirements for general education or major coursework.
Document deadlines for International Students:
Fall Semester start: May 15
Spring Semester start: October 15