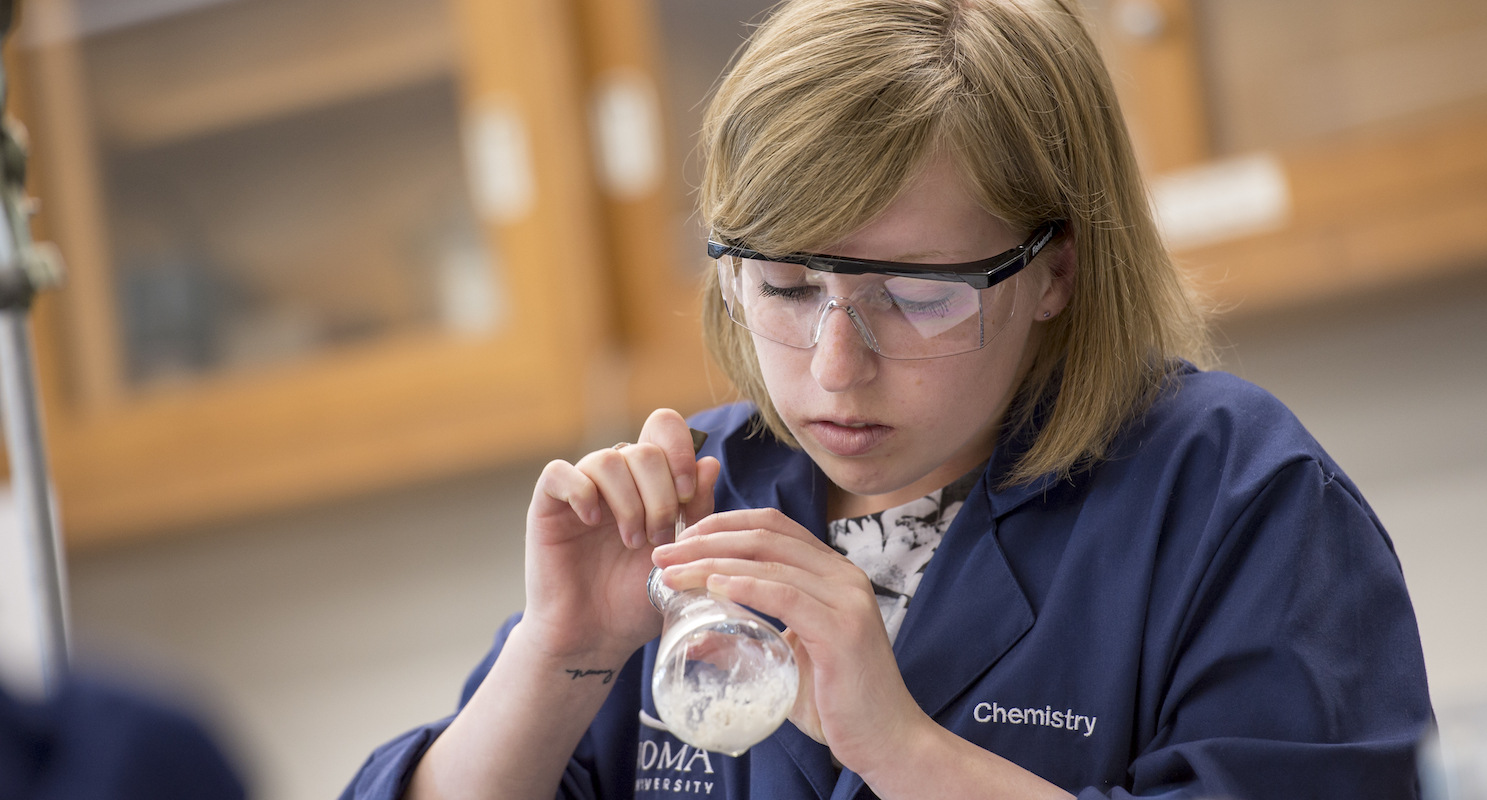 Stay On Track - Action Items



Dates/Deadlines
Task
Details
August 1-31 or later for certain programs (refer to Application Deadlines)
Applications Filing Period
Student applications received
September 1-Ongoing
Admissions decision

Notification of admissions decisions begin on September 1 and continues on a rolling basis. In order to secure a space with the university, the Enrollment Reservation Deposit is due by the due date on your admission letter.

September 30-November 1
Complete your reservation with Sonoma State University

Complete your reservation by purchasing the package appropriate to your class level when you log onto your MySSU Online Services account. After purchase, finalize your Admissions acceptance through MySSU.

If you cannot pay online, you can print this ERD form and pay by check. Mail to:        

Sonoma State University
Attn: Seawolf Service Center
1801 East Cotati Avenue
Rohnert Park, CA 94928
Fax 707-664-2675

Refund Information: If you change your mind about attending Sonoma State University, you must notify the University in writing in order to receive a refund. The Enrollment Reservation Deposit is 50% refundable if requested in writing by December 15, 2018; non-refundable thereafter. Email your refund request to seawolf.servicecenter@sonoma.edu.

October
Apply for Housing

Graduate students are NOT guaranteed housing; therefore apply for campus housing early. To apply for campus housing,  go online to create an application. No payment is due at the time the application is submitted. Application date establishes priority for housing assignment and space. Housing is in high demand and space fills quickly. A waitlist will be started once housing is full.  Read more @ Housing.

September-December
Submit Financial Aid material

The application process is free. The first step in applying for financial aid is to complete the Free Application for Federal Student Aid (FAFSA) or the California Dream Application (Dream App) using SSU's school code of 001156. If you are a US citizen or permanent resident, complete the FAFSA online at FAFSA. Otherwise, complete the Dream App at Dream App. Read more at Financial Aid

October 1-February 1
Scholarship material due
(For Academic Year 2018-2019)

Scholarships range from $500 to $5000 per year. Applicants must have a GPA of 3.0 or greater to apply for this program. Read more @ SSU Scholarship

Starting November 1 
Accept campus housing offer

Campus housing offers are sent electronically on a space available basis. In order to accept your offer, you will also need to submit a $300 Housing Down Payment by the designated deadline. Housing Down Payment does not guarantee a specific assignment. Refund policy: 50% refundable if requested in writing by December 15, 2018; non-refundable thereafter. Read more @ Housing

September 15-December 5
Submit mandatory immunization records

Entering students must send copies of official immunization records to the SSU Student Health Center showing that they have received the CSU required immunizations as soon as possible and well before December 5, 2018. Details listing required vaccines and how to comply are available online. Required vaccines include but are not limited to two appropriately spaced doses of MMR vaccine and three appropriately spaced doses of Hepatitis B vaccine for students who will be under 19 at the start of their first semester of classes. If you've been immunized, but can't locate official records documenting that you have received the required immunizations, you may submit the results of blood tests showing you are immune to the diseases prevented by these vaccines. Download the SSU Immunization Form, then attach the required records to the completed form and send to the following address as soon as possible:

SSU Immunization Requirements, Spring 2019
Student Health Center
1801 E. Cotati Avenue
Rohnert Park, CA 94928 

Compliance is a mandatory condition of enrollment and should be completed no later than December 9, 2018.

NOTE: The CSU system is revising immunization requirements to include additional immunizations as recommended by the U.S. Centers for Disease Control (CDC). Students who do not comply on time to this Pre-Enrollment Requirement will have a Hold on their ability to register for future classes and are subject to other late compliance penalties.

November 26- December 31
Register by appointment
Spring 2019 registration appointment dates and times will be posted in November. Watch your email!
January 5    
Pay your mandatory registration charges

You must pay the mandatory registration charges by January 5, 2019. Even if schedule changes are planned, you must complete the registration process by paying the mandatory registration charges or an automatic disenrollment process will occur.

Note: The Seawolf Service Center will be closed from December 25- January 1. Mailed payments received during the holiday closure will be considered "on time". The online payment system will be open throughout the holiday closure.

Financial Aid Students: If you have applied for financial aid and have received an offer from our Financial Aid Office by January 5, 2019, in an amount sufficient to cover your semester mandatory registration charges, the payment of your mandatory registration charges will be deferred until your first disbursement for Spring 2019. You will NOT be disenrolled. If you file your FAFSA after November 1, 2018, you must front your Spring mandatory registration charges or your classes will be dropped in January.

January 10
Submit final transcripts

Your offer of admission is contingent upon you meeting the specific admissions requirements outlined on your admission letter. It is mandatory that your spring college transcript is received in the Office of Admissions by January 10, 2019. Failure to submit your final college transcript will void your offer of admission. Request that all your Official Transcripts be mailed to:

Sonoma State University
Attn: Admissions and Records
1801 East Cotati Avenue
Rohnert Park, CA 94928

January 18-20
Move-In Weekend
Residents living on-campus will move-in to the Residential Community. Read more at Housing. 
January 16-February 4
Late Registration
Need to adjust your schedule? Spring 2019 late registration/add/drop times will be posted in November. You can still register during the add/drop period. Be sure to pay any associated student charges/fees no later than February 4; registration is not complete without final registration payment. Make payment @ MySSU
January 22
First day of instruction

Classes begin!