Please Note: Sonoma State University has strict application deadlines. 
For specific information on Undergraduate Admissions and Deadlines, refer to the Admissions Deadlines page.
Upper Division Transfer Requirements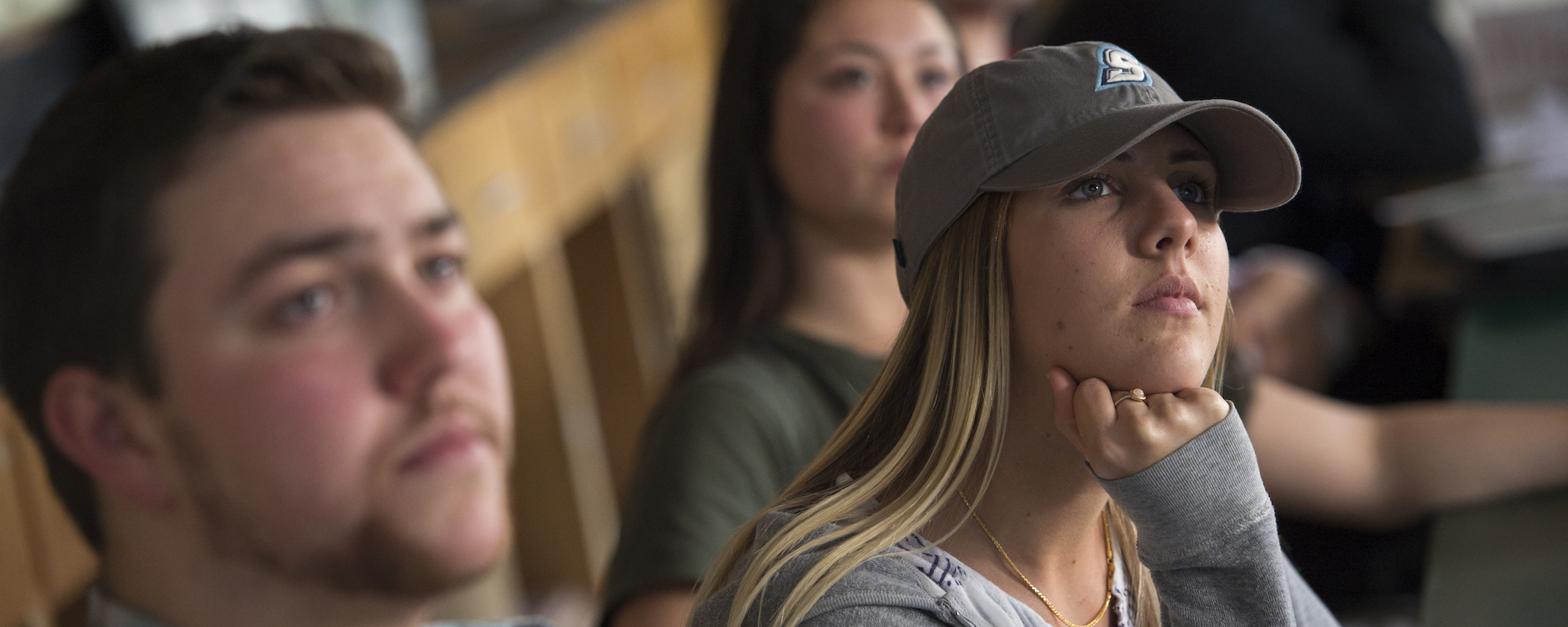 Upper division transfer students qualify for admission if they have a grade point average of 2.00 (C) or better in all transferable units attempted, are in good standing at the last college or university attended, and meet the following standards:
You must have 60 transferable semester units or more by the end of the term prior to your intended enrollment at SSU.

Fall applicants must complete admissions requirements by the end of the spring term. Spring applicants must complete admissions requirements by the end of the fall term.

Of those 60 units completed (see above), at least 30 must be general education coursework with a grade of 'C' (or 'CR') or better in each course.

Consult your community college catalog under CSU General Education for a list of these courses.

Of those 30 units of general education (see above) you must have completed the following with grades of 'C-' or better:

A1: Oral Communication (Speech)
A2: Written Communication (English Composition)
A3: Critical Thinking
B4: General Education Math

You must have an accumulative GPA of 2.0.

Some majors require a higher GPA for admission (See #5: Impacted majors, below).

You must meet the additional criteria for impacted majors.
Transfer students MUST declare a major when applying. Sonoma State does not allow Upper Division Transfer students to apply as Undeclared.
Local Service Area
Preference is given to students within SSU's local service area which encompasses the following counties: Sonoma, Napa, Marin, Lake, Solano and Mendocino
Lower Division Transfer Requirements
If If you have completed 59 or fewer transferable semester units, or 89 or fewer transferable quarter units, by the time you plan to enter SSU, you are considered a lower-division transfer (LDT) applicant. You must also meet the following criteria:
You have a grade point average of 2.0 (C) or better in all transferable units attempted
You must have completed the following with a grade of 'C-' or better:

A2: Written Communication (English Composition)
B4: General Education Math

You are in good standing at the last college or university attended
You meet the current admission requirements for first time freshmen:

You are a high school graduate
You have a qualifiable Multi Factor Score . Nonresidents must meet the Multi Factor Score for nonresidents.
You have completed with a grade of C or better each of the courses in the comprehensive pattern of college preparatory subject requirements.  If you did not complete all the subject requirements in high school, appropriate college courses may be used to make up the missing subjects