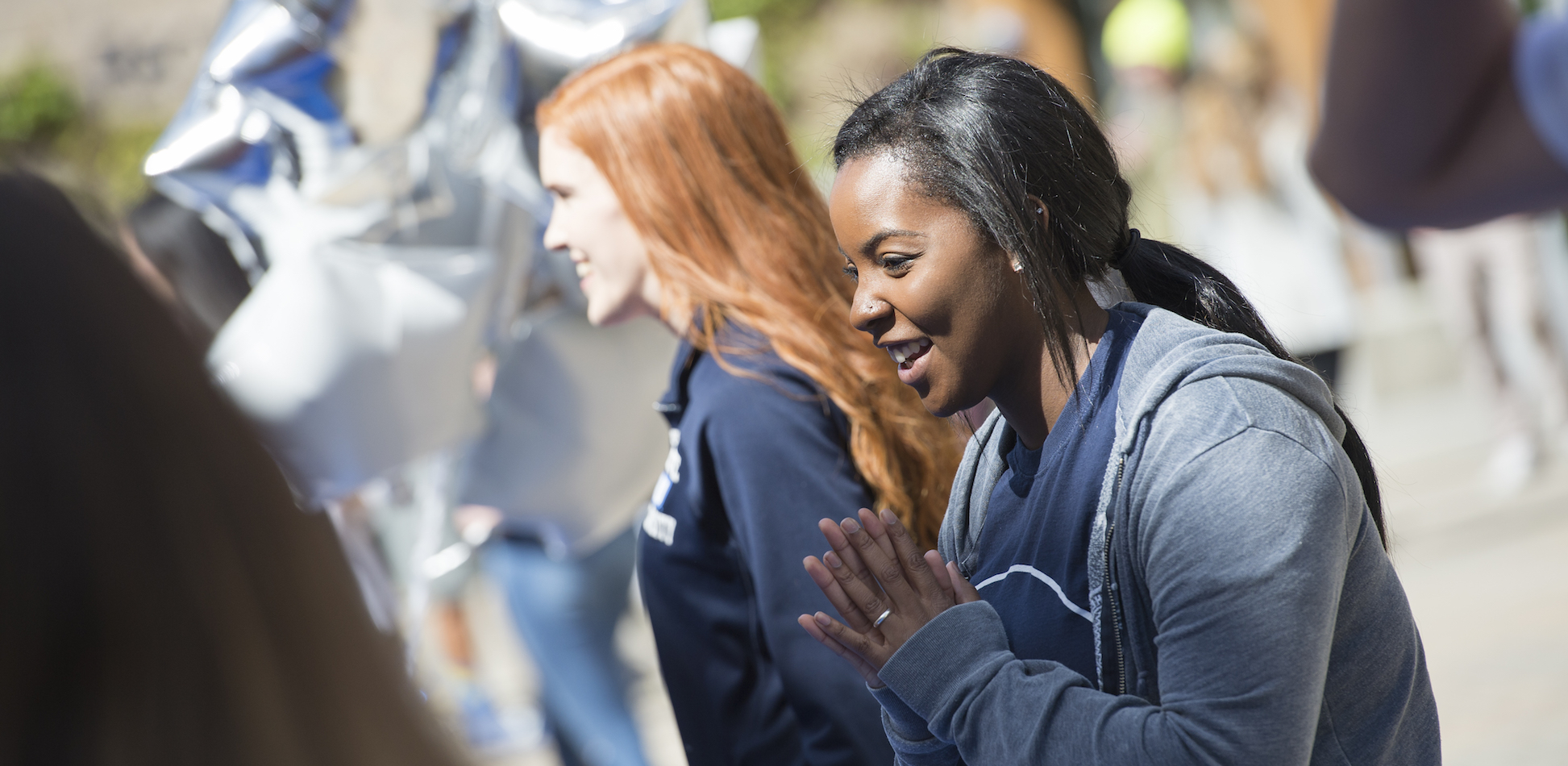 What is Seawolf Day?
Seawolf Decision Day is SSU's open house event for students admitted to Fall 2019. This is a day where you have a chance to attend workshops, demonstrations, lectures, meet faculty from various majors, talk with department staff, take several types of tours, and interact with many of our current SSU students, all in an effort to help you determine if SSU is the campus for you!
Schedule At A Glance
Time
Task
Location
8:30-9:00
Check In
Main Gym
9:00-9:30
Welcome
Main Gym
9:45-2:30
Workshops
Various Locations
10:00-2:30
Open For Business
Various Departments
10:00-2:30

Facility/Dept/

Residential

Campus Tours

Various Departments
11:00-2:30
Campus Fair
Salazar Plaza
Information & Announcements
Directions
Sonoma State University is located 50 miles north of San Francisco, off Highway 101. Visit our directions webpage for more information and remember to check freeway reports to ensure that your drive is convenient.
Hotel & Lodging
Sonoma State is located in Rohnert Park, CA. Visitors can stay at the DoubleTree Hotel, Hampton Inn or Oxford Suites located in Rohnert Park! For more information regarding restaurants and hotels, visit our Accommodations page!
Use promo code SEAWOLVES for discounts at Oxford Suites.
Parking Information
All general parking lots will be available for the event and a parking permit is not required for this day. To manage parking traffic, we recommend guest take these following routes upon arriving on campus and park in the recommended parking lots for your convenience. There will also be students at these lots that will help guide you to the parking lots. Please see our campus map for locations.
From Sequoia way, turn right onto East Redwood Drive and park in Lot F and Lot E.
If Lot F and Lot E are full, continue on East Redwood Drive and park in Lot H and Lot G.
If Lot G and Lot H are full, continue on East Redwood Drive, go through the bridge, and park in Lot M and Lot L near the Green Music Center
It is highly recommended to park in either Lot F, Lot G, or Lot H
Seawolf Day Sampler Concert
Come learn about the Music Department at this annual Sampler Concert. Enjoy a one-hour show of solo, jazz, and chamber ensemble pieces performed by current students. Admission is free! Schroeder Hall at Sonoma State's Green Music Center is about a ten minute walk from the campus center or a quick drive to the north campus entrance. For more info, please visit the Seawolf Day Sampler Concert website!
Frequently Asked Questions
Is there a cost to attend Seawolf Day
There is no cost to attend Seawolf day!
Who can attend?
Any admitted student and their guests can attend!
Contact us for more Information!
Sonoma State Student Outreach
Phone: 707.664.3029
Email: outreach@sonoma.edu
Salazar Hall 1010