Guaranteed Admissions levels the playing field so that all students in our community have a chance to earn a college degree.
Launched by Sonoma State University President Ming-Tung "Mike" Lee in 2023, Guaranteed Admissions is a barrier-breaking initiative that ensures all high school and community college students have a clear pathway and equal access to higher education opportunities.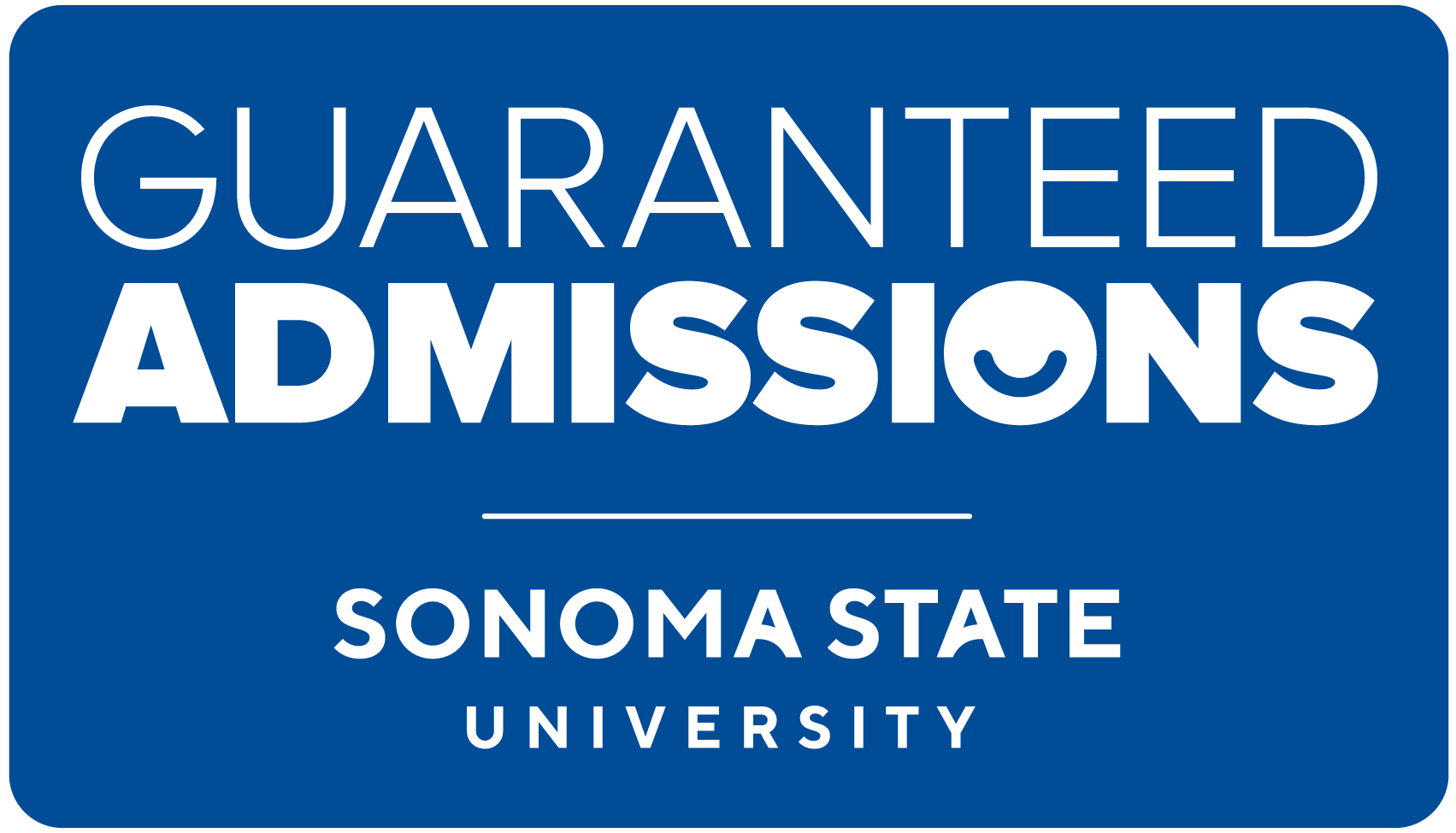 Sonoma State's Guaranteed Admissions partnerships includes: Petaluma City Schools, Cotati-Rohnert Park Unified School District, Napa Valley College, Santa Rosa Junior College, Solano Community College District, Mendocino-Lake Community College District, Marin Community College District, and Windsor Unified School District.
The SSU Guaranteed Admissions collaborative commitment with K-12 school districts and community colleges involves an intuitive system for partnering counselors and parents to support and guide students with a clear roadmap for taking the right courses, and getting the necessary grades to be awarded a guaranteed admission to attend Sonoma State University.
High Schools and Community Colleges
Whether students plan to start their college careers at SSU as first-time-first-year students directly after high school or through a community college transfer program – all of the Guaranteed Admissions program steps will be clearly marked and in place for students to reach their destination of earning a college degree.
How Guaranteed Admissions Works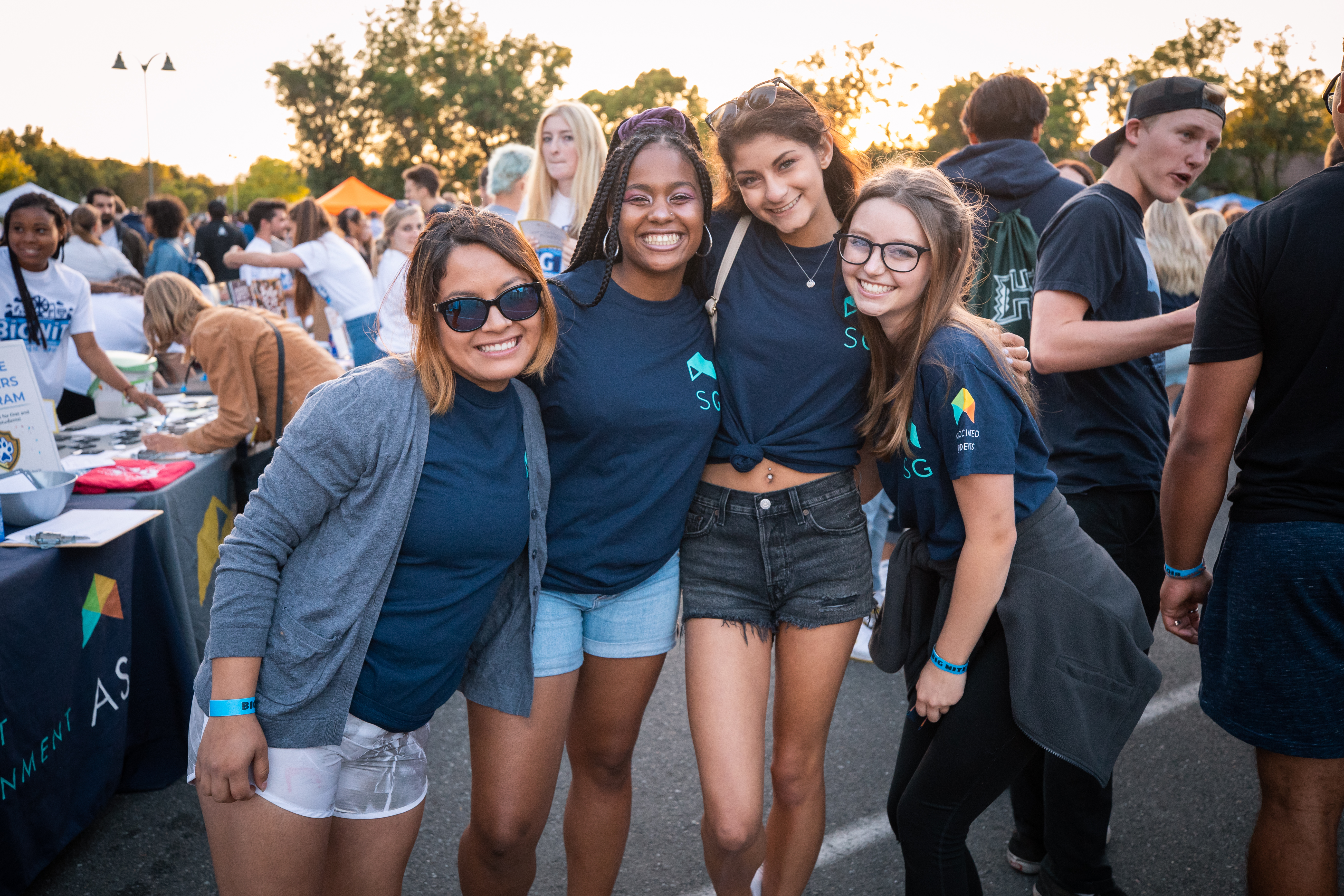 The SSU Guaranteed Admissions is currently open to any and all students attending one of our partnering schools.
The agreement allows students enrolled in a Guaranteed Admissions-partnering school who have a minimum of a 2.5 GPA and are on track to graduate having completed all A-G coursework (or are otherwise held to the current admissions requirements) to earn a guaranteed acceptance at SSU.
The Guaranteed Admissions agreement does not include Impacted Majors, which have their own set of criteria for admission. The current list of Impacted Majors can be found here. Students who meet the CSU requirements but not the Impacted Major requirements will be admitted into an alternate major or as an undeclared student.
Sign Up for Guaranteed Admissions
If you're a student attending a school that SSU is not currently partnered with, you can still attend SSU! If you're looking to apply to an upcoming term and have questions or need application assistance make an appointment with an SSU Recruiter.
If you want to learn more about SSU, complete our Inquiry Form to STAY CONNECTED!
Key Dates for Guaranteed Admissions
Sonoma State will be hosting several in-person, on-campus and virtual events where students, parents and counselors can learn more about how to get involved and stay on track with Guaranteed Admissions. 
Save the Date!  October 21, 2023 - SSU Preview Day - Campus Open House for students interested in attending SSU in Fall '24
More Information on Guaranteed Admissions
For media and press inquiries about Guaranteed Admissions, contact: Robert Eyler, Interim Public Information Officer.
For Guaranteed Admissions-partnering school representatives and lead liaisons, contact: Richard Toledo, Director of Student Outreach (707) 664-2102 or rich.toledo@sonoma.edu.